Can HVAC Systems Help Stop a Pandemic?
Even months into the spread of the COVID-19 pandemic, the medical community continues to learn about the symptoms, long-term effects, and spread of COVID-19.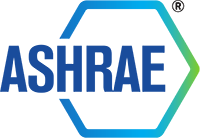 ASHRAE, The American Society of Heating, Refrigerating and Air-Conditioning Engineers, has delivered a couple of official statements based on what is known about the disease. In part, ASHRAE has concluded that:
Transmission of SARS-CoV-2 through the air is sufficiently likely that airborne exposure to the virus should be controlled.
Ventilation and filtration provided by heating, ventilating, and air-conditioning systems can reduce the airborne concentration of SARS-CoV-2 and thus the risk of transmission through the air.
It is not recommended that HVAC systems be shut down. Unconditioned air can encourage viral spread in poorly ventilated areas and there is a risk to residents and employees in other ways, such as thermal stress and lowering resistance to infection.
You can learn more by visiting ASHRAE's website and the article ASHRAE Issues Statements on Relationship Between COVID-19 and HVAC in Buildings.
How Can HVAC Prevent the Spread of COVID-19?
A standard, ducted HVAC system creates air currents that could carry aerosolized virus particles through a building. But HVAC systems can also be quickly modified to aid in stopping the spread.
HVAC systems can be adjusted to reduce the amount of recirculated air that may contain viral particles. Technicians can reconfigure ducted systems to increase the rate of exchange with fresh air from outside the building.
Adjusting the settings in commercial buildings can also help. Instead of shutting down HVAC overnight and on weekends, allowing the HVAC to run without interruption increases the overall volume of replacement of air and minimizes airflow speeds.
Replacing fixed speed motors with variable speed motors can provide for greater control of airflow and better humidity control, both of which help reduce the risk of viral spread.
Upgrading HVAC system filters can also help. While no HEPA (High-Efficiency Particulate Air) or MERV (Minimum Efficiency Reporting Value) filter can guarantee trapping free viral particles as small as the coronavirus, they do help. Moisture droplets containing viral particles from a sneeze or a cough can be trapped by the premium filters available today.
Finally, we may soon see far-UVC light installations make their way into commercial spaces. These will be advanced versions of the germicidal lamps that have been used to zap microorganisms since the 1800s.
Researchers at Columbia University Irving Medical Center have demonstrated that using far-UVC light (222 nanometers) causes no damage to the skin or eyes while providing a defense against SARS-CoV-2, the virus that causes COVID-19.
"Based on our results, continuous airborne disinfection with far-UVC light at the current regulatory limit could greatly reduce the level of airborne virus in indoor environments occupied by people."
You can learn more at the Columbia University article: Far-UVC Light Safely Kills Airborne Coronaviruses.
The Changing HVAC Landscape
As the world gains experience with the current pandemic, it's becoming clear that the need for the HVAC industry to address infectious diseases will be an ongoing challenge far into the future.
ASHRAE has taken the lead by creating an Epidemic Task Force and developing an Emerging Issues Brief, a COVID-19 Resources webpage, and more.
Existing technologies and new technical approaches are all being put to the test to see which methods will yield the best results. This includes techniques like filtration, irradiation, thermal sterilization, ionic purifiers, ozone generators, and more.
Additional approaches being pioneered are designed to help prevent viral spread within buildings. These include air curtains at doorways, air gate doors between rooms or in corridors to reduce airflows from section to section, and over pressuring above suspended ceilings to prevent air from flowing through suspended ceilings from one room to another.
The HVAC Market Remains Strong
While the current pandemic is affecting global supply chains and negatively impacting residential HVAC installers for the short term, the market overall is still expected to grow by a CAGR (compound annual growth rate) of 4% by 2024. The three main factors driving the market forward are:
Continued growth in the construction sector for commercial buildings and office space.
New, environmentally friendly refrigerants.
Rising average temperatures.
You can learn more by reading the MarketWatch article COVID-19 Impact on the HVAC Market.
Would you like to learn more? Call us at 878-295-8009, or visit our Contact Us page today.
Increased Profits, Reduced Errors,
Streamlined Operations
For those in the HVAC industry looking to streamline operations, reduce estimating and installation errors, and increase their profits, The Cincinnatus Group, an experienced ductwork provider is an excellent partner in providing a reliable source of quality duct.
We provide a comprehensive array of products for HVAC contractors and large construction projects.
Duct Fabrication is TCG's Business
At TCG Duct, we can provide all or part of your HVAC fabrication needs. Your project is priced from a Material List or via a take off from prints you provide. Our team of engineers, fabricators and technicians are trained on the latest equipment and methods that enable us to meet your exacting standards.
Let TCG Duct be your partner in the HVAC Industry as an experienced, high-quality manufacturer of HVAC duct of all types. Our goal is to partner with our customers in ways that make the entire workflow from order to installation a seamless exercise in time and cost savings.
The Cincinnatus Group supplies traditional Rectangular Ductwork as well as Spiral Ductwork, Double Wall Spiral Duct , PCD Ductwork, and Industrial Welded Ductwork.
Why Choose The Cincinnatus Group?
As your partner, The Cincinnatus Group helps your organization stand out in its marketplace, win more bids, save substantial costs, and build the knowledge and skills your team needs to continually meet new challenges effectively and profitably.
Our strong work ethic, accountability, and pursuit of excellence sets us apart from other contracted sales and marketing services, and our unique expertise and proprietary ductwork systems make us unique amongst our competitors.
At The Cincinnatus Group, our fabrication partners gain access to our unique experience and expertise in contracted sales and marketing.
Our assets help you navigate the ever-changing markets of the 21st century.
To learn more about our Contracted Sales services or other services we provide: Contracted Estimating and Take Offs, CAD/BIM/Coordination Drawings, and Project Management Assistance, please call The Cincinnatus Group at 878-295-8009, or visit our Contact Us page today. We are looking forward to the opportunity to help grow your business.