Sourcing & Program Management
Sourcing & Program Management
Over the last 15 years, The Cincinnatus Group has developed solid partnerships with best-in-class ductwork fabricators. These relationships are hand-in-glove, coordinated through cutting edge software, proven processes, and personal bonds between operational personnel.
In reviewing commercial ductwork projects, we already know who has the capacity to meet the schedule, who has the expertise for specialty metals, the experience in industrial ductwork, and more.
We offer:
An extensive database of supplier capabilities, pricing, and core competencies.
The ability to apply innovative ideas and form collaborative approaches.
Sourcing leadership with the success of your program in mind.
At The Cincinnatus Group, our goal is to strengthen your business and assure the success of your project. Our services pay for themselves through increased time efficiency, material cost savings, error reduction, and superior project estimates.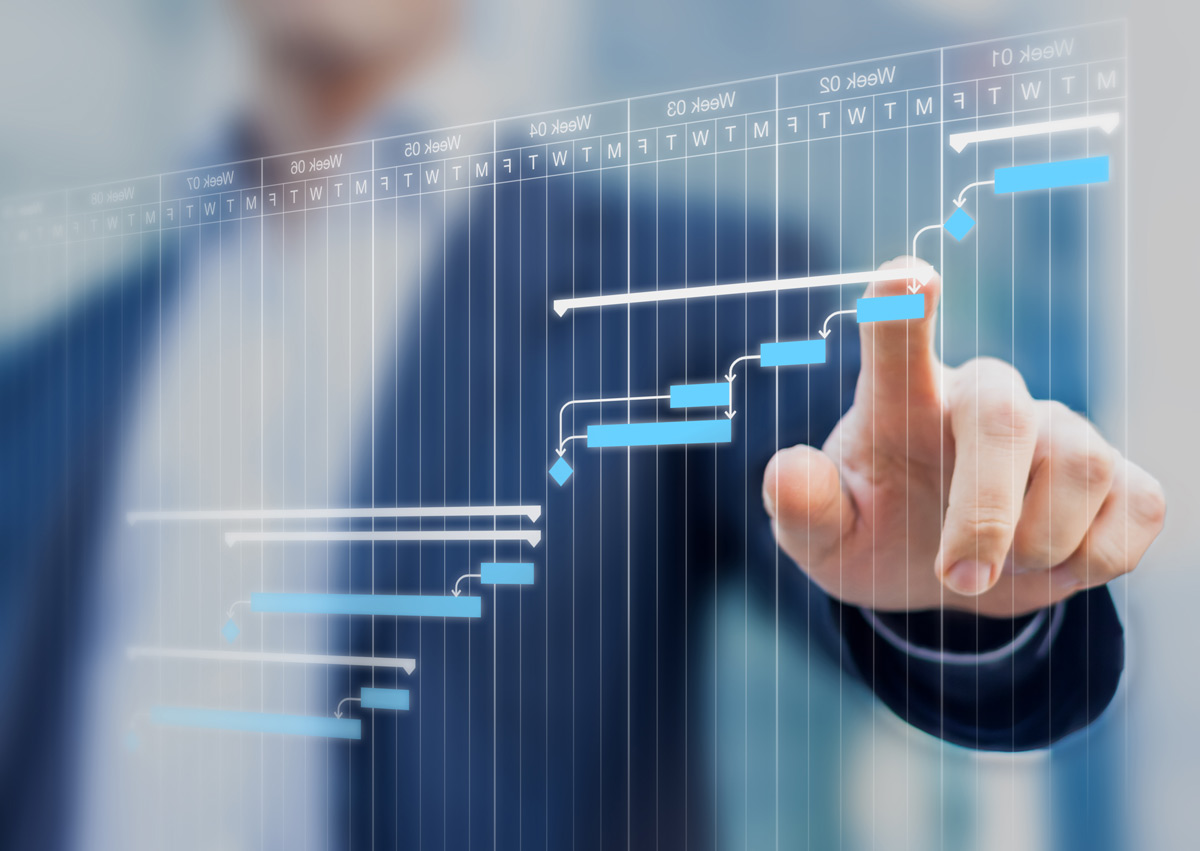 How The Cincinnatus Group Can Help You: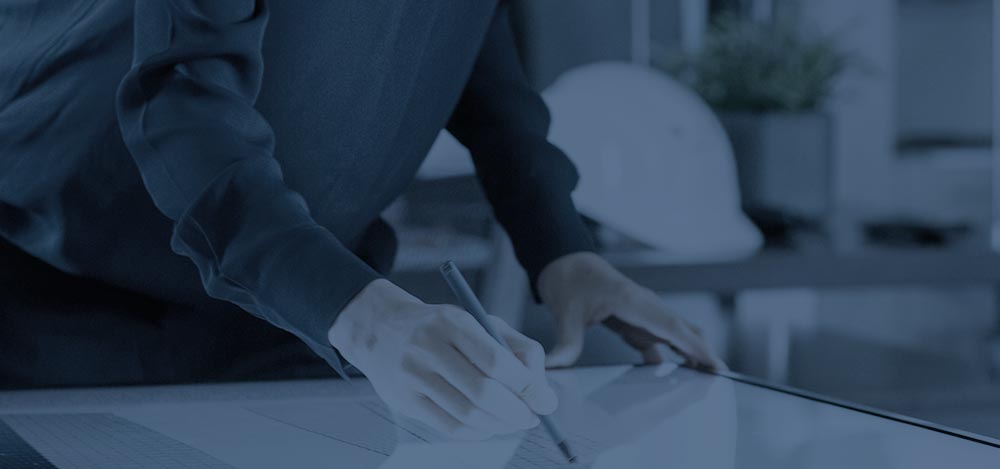 Advantages of Working with
The Cincinnatus Group
The edge gained by working with The Cincinnatus Group centers on our international experience in the sourcing and management of large, commercial ductwork projects. Of course, experience is one thing, developing new protocols and processes based on that experience is another.
At The Cincinnatus Group, we have dedicated ourselves to finding the best programs, processes, and optimization techniques at every stage in the lifecycle of ductwork acquisition.
We bring an array of proven approaches to every job, enabling our experienced program managers to evaluate your needs and interface with all parties and trade disciplines involved.
Organized and meticulous, with strong communications and problem-solving skills: these are the qualities The Cincinnatus Group brings to every challenge.
The Cincinnatus Group is your partner in handling the biggest ductwork challenges.
Call today at 877-600-0221, or visit our Contact Us page.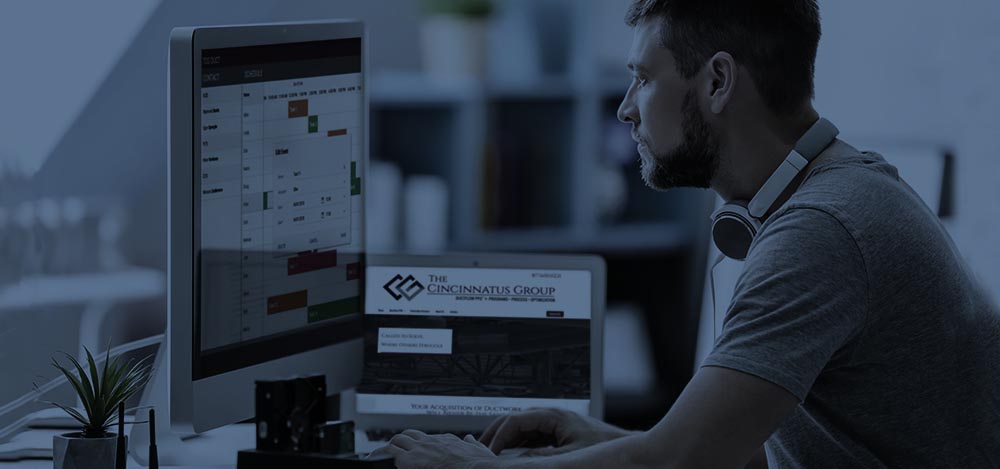 A Comprehensive Approach
to Ductwork Sourcing
At the Cincinnatus Group, our mission goes beyond providing ductwork sourcing. For us, experienced project management is just one step in a comprehensive process. It's all about creating a revolution in how to acquire ductwork for large, commercial projects.
We call our systematic approach DuctFlow PPO™ > Program ♦ Process ♦ Optimization.
It's an acquisition pipeline approach that encompasses the use of software, the development of proprietary processes, and the optimization of activities along a critical path, from takeoffs and estimates, through production, to delivery and billing.
We help you smooth out the kinks in the system, saving money and simplifying processes at every step.
At The Cincinnatus Group, we like to say that we are "Called to Solve, Where Others Struggle."
"In all things, the supreme excellence is simplicity."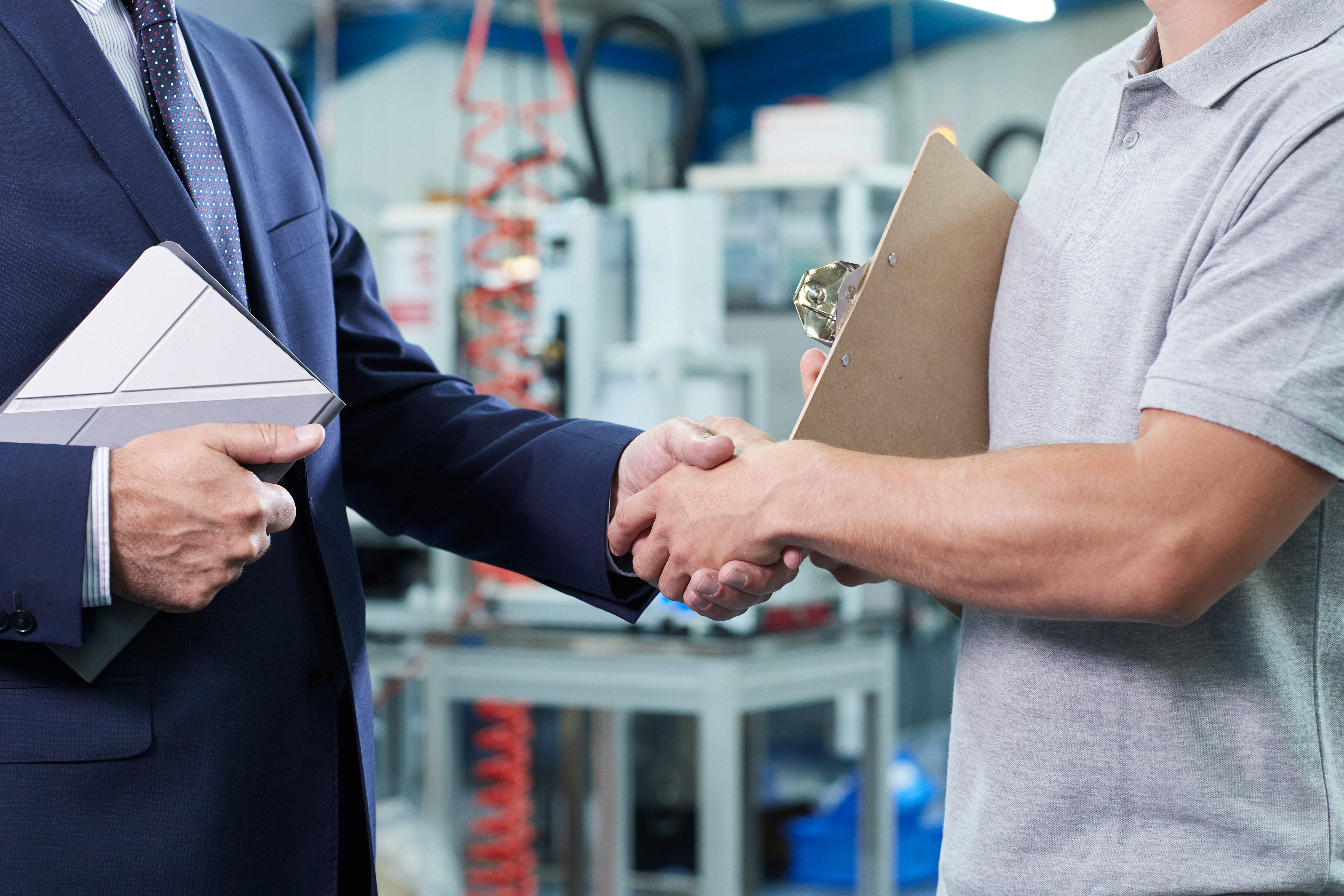 Hassle-Free Ductwork Sourcing for Large Projects
By the time a project is underway, cost control becomes an exercise in making sure the budget doesn't deviate from the plan.
Unfortunately, the biggest opportunity for cost-savings is in the planning stage. In the construction of a modern building, this is nowhere truer than regarding the acquisition and installation of HVAC ductwork.
All ductwork requires customization, and that customization can often be complex, meeting specified airflow and pressure parameters. Ductwork orders are not comprised of easily sourced commoditized building materials.
At The Cincinnatus Group, we've solved the problem of assuring total efficiency, from determining actual cost to helping assure a successful and cost-effective installation.
We Deliver Success, One Project at a Time.
Take your ductwork material acquisitions to the next level with our cutting-edge programs. Give us a Call Today at 878.295.8009 or select the Contact Us button at right to get in touch.