Advanced Partnering Services
Industry analysts project a 6.1% compound annual growth rate (CAGR) for the HVAC systems market between 2020 and 2027.
With market growth comes opportunity, but how can Sheet Metal Contractors set themselves apart in a changing market? Today, success takes more than the ability to install quality duct.
That's where The Cincinnatus Group can help.
At The Cincinnatus Group, we are a white label partnering service. That means we stay behind the scenes, invisible to your client, while providing you with the world class skills and services you need to stand apart and succeed.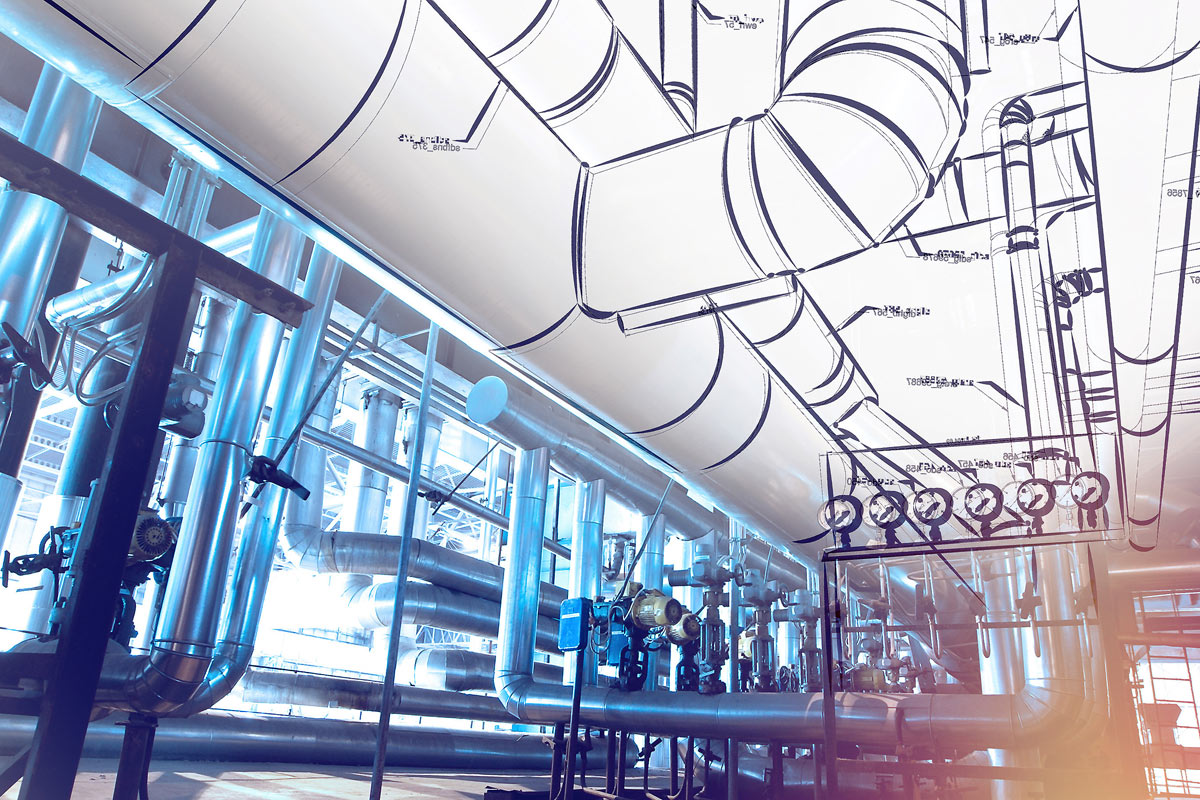 From Traditional Shop Drawings to 3D BIM Models
The Cincinnatus Group offers advanced CAD services for Sheet Metal Contractors using our own dedicated in-house teams. Our CAD Techs are both highly experienced and trained in The Cincinnatus Group's own design efficiency and error reduction protocols.
Our BIM Coordination Drawings focus specifically on clash detection and clash resolution in situations where HVAC ductwork and electrical conduits must share tight space in a building design.
Building Information Modeling helps reduce costs and mitigate risks.
BIM provides for increased accuracy and efficiency in ductwork installation.
Schedules can be planned and sequenced for higher productivity.
At The Cincinnatus Group, our CAD & BIM services create significant efficiency during ductwork installation. This lowers labor costs, provides significant savings, and helps improve the quality of the final result.
Learn more on our CAD/BIM Services page for Sheet Metal Contractors.
Our Mission is to Solve Where Others Struggle:
Services Our Clients Value Most
Sheet Metal Contractors that partner with The Cincinnatus Group can take advantage of our proven systems in:
Our 15+ years' experience in the HVAC industry enables us to deliver actual fabricator cost databases, cutting-edge technology, and time-tested take off workflows.
Our shop-drawings, coordination drawings, and 3D building information management (BIM), have allowed our clients to dominate their marketplaces.
To learn how we can help your company take the next step, give us a Call Today at 878.295.8009 or visit our Contact Us page.
Our Promise: We handle it… or our fees are free.
Providing Sheet Metal Contractors with Assistance in Contracted Duct Take Off Services and CAD/BIM Services. Give us a Call Today at 878.295.8009 or select the Contact Us button at right to get in touch.