TCG's Complete Line of Spiral Duct and Fittings.
All of TCG's spiral duct and fittings meet or exceed 3rd Edition 2005 SMACNA standards.
Spiral HVAC Products available include:
Round Spiral Duct
Double Wall Spiral Duct
Flat Oval Spiral Duct
For years, spiral duct has been taking center stage as the HVAC ductwork of choice for contractors nationwide.  Spiral duct is light weight, reducing both manufacturing costs and the costs of installation.  In use, spiral duct is strong, efficient in reducing leaks, and resistant to mold.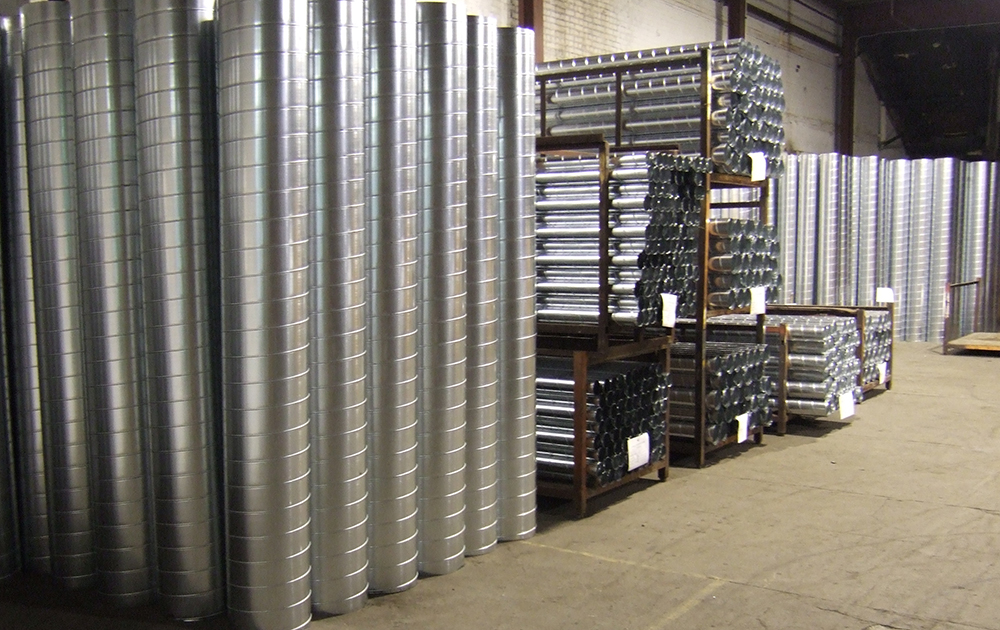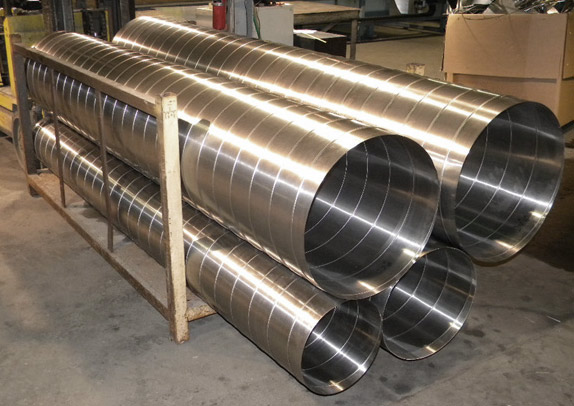 Specialty Metals available for Spiral and Rectangular Ductwork
Galvanized G-90
Stainless Steel
Aluminum
PCD Polyvinyl Coated
Galvanneal (paint grip)
Available in gauges 16 through 26
Spiral duct is not only practical, it's architectural appeal enhances the look of many buildings in which it is used.
To learn more, please Contact TCG today. 
Spiral duct costs less than traditional rectangular duct
Spiral duct reduces HVAC system noise and cuts air leakage
Spiral duct simplifies air flow measurement
A Full Service HVAC Supplier
In addition to Spiral Ductwork, learn about TCG's Double Wall Spiral, Rectangular Ductwork, PCD Ductwork, and Specialty Ductwork. 
Our Value to You
The Cincinnatus Group has the experience to simplify and streamline the duct process.
Our expertise and experience:
Saves you money and increases profits.
Delivers the materials you need when you need them.
Meets your budget and your schedule.
Exceptional customer service
By partnering with The Cincinnatus Group, your organization can achieve higher profits, minimize liability, and finally achieve a reliable ROI.
Call Today at 878.295.8009 or visit our Contact Us page.
Ductwork Products that are fast, affordable, and easy to install. Give us a Call Today at 877.600.0221 or select the Contact Us button at right to get in touch.