Specialty Ductwork and Welded Duct
We manage large and complex projects all the time- large double wall ductwork and welded duct, fabricated within strict deadlines is no problem at The Cincinnatus Group.
In addition to standard HVAC ductwork and fittings, TCG sources:
Heavy gauge welded ductwork
Welded roof curbs and exhaust ductwork
Grease duct
Stainless steel kitchen hoods
Aluminum dishwasher exhaust ductwork
Adaptable Roof Curbs
Adaptors, paint grip, double wall with perforated inner shell and insulation, round duct and fittings, rectangular duct and fittings, spiral duct, Snaplock duct and fittings, flexi duct, gasket, hardware, and more.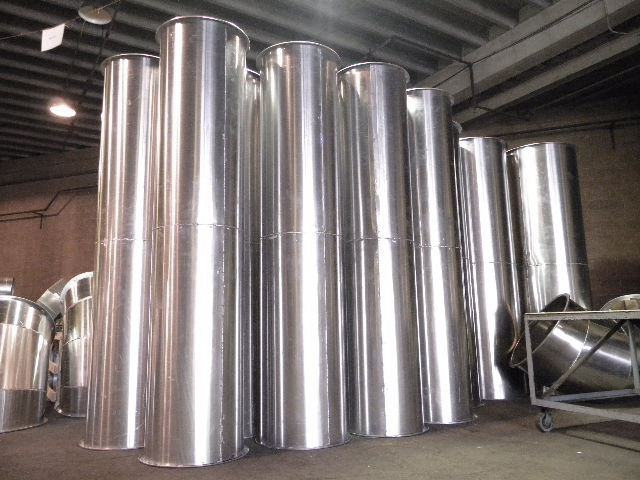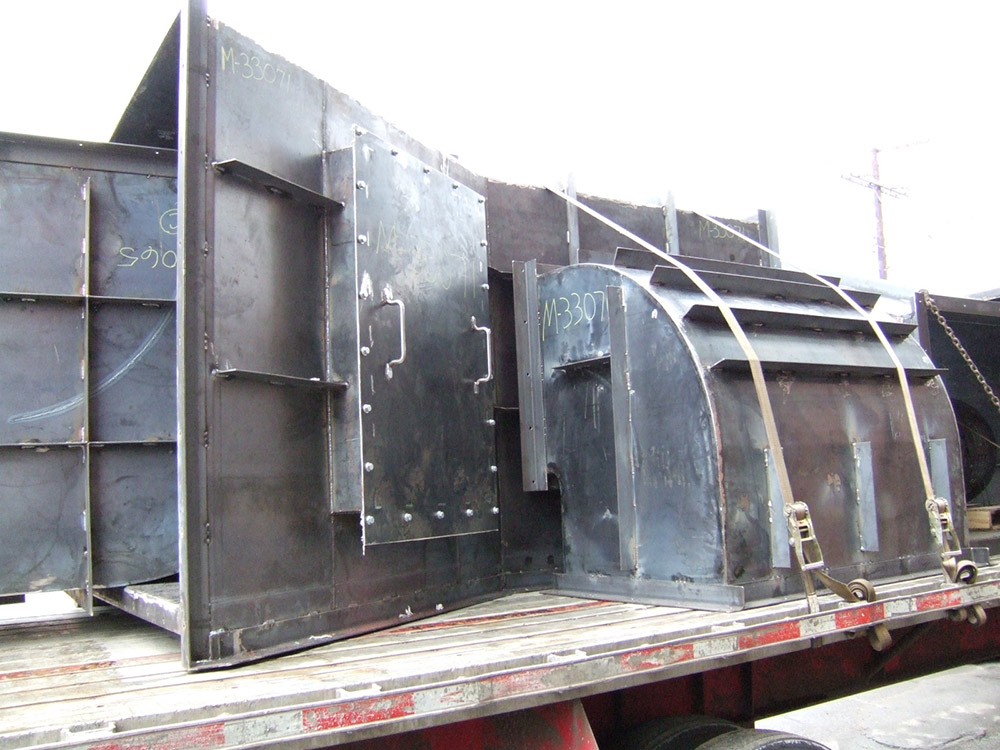 PCD Underground Duct Systems and Fume Exhaust Systems
PCD spiral duct offers the best choice for underground duct systems and for many fume exhaust systems.  In addition to the outstanding performance of PCD, there is often significant savings in cost over traditional HVAC sheet metal ductwork.  Learn more by visiting our PCD Ductwork page. then contact TCG today.
Don't See It?  Just Ask
Our website is informative, but no substitute for customer service.  If you don't see the answer to your interest, please Contact The Cincinnatus Group today.  Our wide range of manufacturing and fabrication capabilities means full service above and beyond standard HVAC duct orders.
Our Value to You
The Cincinnatus Group has the experience to simplify and streamline the duct process.
Our expertise and experience:
Saves you money and increases profits.
Delivers the materials you need when you need them.
Meets your budget and your schedule.
Exceptional customer service
By partnering with The Cincinnatus Group, your organization can achieve higher profits, minimize liability, and finally achieve a reliable ROI.
Call Today at 878.295.8009 or visit our Contact Us page.
Ductwork Products that are fast, affordable, and easy to install. Give us a Call Today at 877.600.0221 or select the Contact Us button at right to get in touch.