Chaotic Markets and a Tight Workforce
At The Cincinnatus Group, we know business is always a challenge. We've been in the HVAC duct fabrication industry for over 15 years.
Over the years, we've added many services and developed internal processes, including duct drawings, HVAC estimating, automating HVAC production requests, and more.
It's from that extensive experience that we recognize how challenging and chaotic today's industry has become.
Things are changing so rapidly, that we expect some of the stats in this article will have already changed by the time you've finished reading it.
Raw Material Pricing
The war in Ukraine and continuing supply chain bottlenecks have caused raw material prices to skyrocket in a matter of weeks. The SWIFT bank sanctions are blocking customers from buying key raw materials from Russia, diverting resources like coking coal from Russia to Asia, where they can be paid for in China's yuan and India's rupee currencies.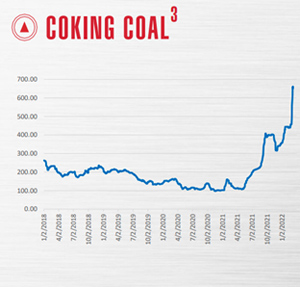 A few examples of increasing prices include.
Domestic Hot Dipped Galvanized prices up 30% over last month.
Prime scrap prices up 54% since early March.
Coking coal prices are up 520% in one year.
Hot-rolled coil steel (HRC) could rise to $1,300-1,400/short ton in the coming months.
In January, zinc prices were predicted to tumble due to oversupply. By March, it looked more like a 14% increase moving toward record highs.
Only last year, HRC steel was touted to be near its peak and price easing was on the horizon. Today, the world is shuffling sourced materials and supply lines in a way that hasn't been seen in a generation, thus making the industry even more hectic, confusing, and unpredictable. Unfortunately that type of instability and chaos comes at a high cost, not just with material pricing but with labor shortages.
Workforce Limitations
In the face of price increases and supply chain challenges,  the US is also in a situation of labor shortages. Today, there are nearly five million more jobs than available workers. Jobless claims are at a 52-year low. Even if that situation begins to improve, it speaks to a generational gap in needed labor.
The situation hasn't gone unnoticed. 30% of high school students have switched to "skilled labor" vs higher education. That is a major change of more than 4 decades coming. Of course, just like supply line disruptions, a market need does not necessarily supply the needed resources. Who is going to teach and train all of those new trade students?
Certainly, the change in direction is essential to the future of the US manufacturing, construction, and support trades, but the timeline needed to make a difference is years away.
In the meantime, the labor gap has to be filled, and robotics and automation are the answers.
A good example is the Hilti Jaibot, a drilling robot designed to support mechanical, electrical, plumbing and interior finishing work. With a completely cordless system, the Jaibot works for up to 8 hours on a charge and has a built-in dust removal system. Using digital plans, the Jaibot marks and drills holes, especially including overhead holes which are very strenuous for crews to do manually.
Even drywall installation and finishing, traditionally a specialty trade requiring skilled craftworkers, is being challenged by robots like Canvas, from the company of the same name. This robot is able to semi-autonomously finish large sections of drywall, including the application of the finishing compound and sanding. For now, humans are still needed to do the taping and handle more complex geometries.
Boston Dynamics has introduced Spot for Construction, an agile robot that can walk a construction site and serves in the role of data capture. Spot has been so well-received that Boston Dynamics has partnered with Trimble, giving Trimble exclusivity to sell and support the Spot robot with integrated scanning, total station, and Global Navigation Satellite System (GNSS) technologies.
With inflation increasing and laborers in tight supply for some time to come, robots are going to be seen filling more and more gaps in fabrication, manufacturing, and construction.
Duct is TCG's Business
At TCG Duct, we can provide all or part of your HVAC fabrication needs. Your project is priced from a Material List or via a take off from prints you provide. Our team of engineers, fabricators and technicians are trained on the latest equipment and methods that enable us to meet your exacting standards.
Let TCG Duct be your partner in the HVAC Industry as an experienced, high-quality manufacturer of HVAC duct of all types. Our goal is to partner with our customers in ways that make the entire workflow from order to installation a seamless exercise in time and cost savings.
The Cincinnatus Group supplies traditional Rectangular Ductwork as well as Spiral Ductwork, Double Wall Spiral Duct , PCD Ductwork, and Industrial Welded Ductwork.
Why Choose The Cincinnatus Group?
As your partner, The Cincinnatus Group helps your organization stand out in its marketplace, win more bids, save substantial costs, and build the knowledge and skills your team needs to continually meet new challenges effectively and profitably.
Our strong work ethic, accountability, and pursuit of excellence sets us apart from other contracted sales and marketing services, and our unique expertise and proprietary ductwork systems make us unique amongst our competitors.
At The Cincinnatus Group, our fabrication partners gain access to our unique experience and expertise in contracted sales and marketing.
Our assets help you navigate the ever-changing markets of the 21st century.
To learn more about our Contracted Sales services or other services we provide: Contracted Estimating and Take Offs, CAD/BIM/Coordination Drawings, and Project Management Assistance, please call The Cincinnatus Group at 878-295-8009, or visit our Contact Us page today. We are looking forward to the opportunity to help grow your business.