Flexible and Scalable Marketing Services
In the world of HVAC duct fabrication, nobody knows your business better than you do. Because of that, it often seems wrong to turn to outside professionals for help with lead generation, sales, and marketing.
What do outsiders know about your needs, your market, and how to talk to your customers?
Let's turn that question around. What level of expertise and experience does your in-house team have in sales and marketing? Are they trained sales professionals, or did they come up through the ranks, primarily studying and learning the ropes of HVAC duct fabrication? Is sales a side gig or even an afterthought for your team, with account executives doing cold calls and project managers trying to make time for marketing? Can you scale your sales and keep marketing projects on course, or does production always take priority?
Outsourcing your sales efforts can certainly be a challenge, however when done correctly, turning to contracted sales and marketing can be the power boost you need to help your company grow and elevate to the next level.
Sales Skills and Market Knowledge
Sales skills and market knowledge are not opposites. At The Cincinnatus Group, we work exclusively in the HVAC ductwork field. We are a systematic ductwork materials management company, where one of our core services is providing contracted sales and marketing efforts solely designed for HVAC duct fabricators.
This means that we have developed deep knowledge and extensive experience working in your markets over time.
When you work with The Cincinnatus Group there is no learning curve as we try to understand your business and generate leads. We work in your world every hour of every day.
We also both scale and tailor our marketing efforts to your needs. We can complement your existing sales efforts by working at times, places, and in spaces where your own team has difficulty or simply doesn't have the time. We can free up your account executives, project managers, and sheet metal experts, to focus on their individual core competencies and move your projects along. Let us handle the lead generation. We can scale up for a big marketing push and then scale back when you have your job queue filled.
The best part of it all is, when you work with The Cincinnatus Group, you take advantage of our extensive data base of contacts along with our knowledge about the needs and timetables of potential customers.
You become a part of our industry ecosystem, including all the contacts and experience of The Cincinnatus Group .We know where the growth opportunities are, which projects work within budget levels that would be right for your services, and how to best match expectations and cultures so that your growth can be as frictionless as possible.
Would you like to learn more? Call us at 878-295-8009, or visit our Contact Us page today. Join us on Social Media and like our Facebook Page.
The Right Way to Work with Contracted Sales
As with all projects, there is a right way and a wrong way to approach working with an outside sales team.
If you run a growing HVAC duct fabrication company, and you've decided that contracted sales and marketing can help further that growth, here's what you should do:
Play an active role in the partnership. Your knowledge and expertise is still invaluable.
Choose your outsourced sales team based on capability, experience, and demonstrated results, not cost.
Work with a plan and goal in mind and measure the results.
Things you should avoid:
Don't hire a call center. The ability to cold call is not the same as the ability to understand markets and engage potential customers in a successful sale.
Don't expect immediate results. Marketing is a professional skill set, not a magic act. It's fair to give your newly outsourced sales team about 90 days to start delivering visible results. After all, they have to learn your value proposition, create a sales pitch, develop sales protocols, build a pipeline, and then begin to deliver results, as it is all a plan designed specifically for your individual business and fabrication shop.
Don't get lost in the selection process. Yes, you need to make the right choice, but if you are convinced that the sales team has innovative ideas, along with the experience and reputation that aligns with your goals, then you need to get your marketing plan underway. That 90-day clock to expected return on investment (ROI) is always ticking.
A capable contracted sales and marketing team that gets results can not only be an affordable solution, but an essential one to get your company the boost of results it needs to succeed.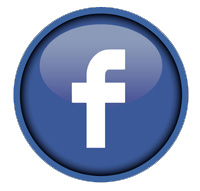 We're Accessible on Social Media
You'll find The Cincinnatus Group on LinkedIn and Facebook. Please visit our Social media pages and Follow or Like us today. We're constantly advancing our knowledge and delivering new articles to keep you informed about a changing field and help you put your best foot forward.
Gain access to dedicated talent with years of experience in your specific target market.
Generate new leads, build and strengthen relationships, and even gain branding aid from industry experts.
Scalability and flexibility: Meet client needs and deadlines by changing approaches as needed for your business model.
Minimize the risks of personnel costs and ill-conceived campaigns.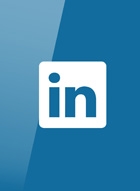 Save costs by developing or increasing in-house sales and marketing efforts.
If you are an HVAC duct fabricator that's ready to grow and looking for a partner in outsourced sales and marketing, we can do more than help. The Cincinnatus Group is a proven resource for restarting your sales and refocusing your marketing. Call us at 878-295-8009 today.
Why Choose The Cincinnatus Group?
As your partner in success, The Cincinnatus Group helps your organization stand out in its marketplace, win more bids, save substantial costs, and build the knowledge and skills your team needs to continually meet new challenges effectively and profitably.
Our strong work ethic, accountability, and pursuit of excellence sets us apart from other contracted sales and marketing services, and our unique expertise and proprietary ductwork systems make us unique amongst our competitors.
At The Cincinnatus Group, our fabrication partners gain access to our unique experience and expertise in contracted sales and marketing.
Our assets help you navigate the ever-changing markets of the 21st century. To learn more, call The Cincinnatus Group at 878-295-8009, or visit our Contact Us page today. We are looking forward to the opportunity to help grow your business.