Ductwork Materials Management Program
From Estimating and Purchasing
to Procurement and Delivery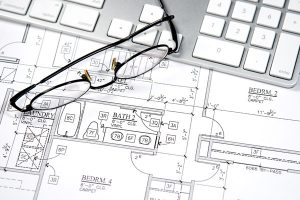 In today's world, materials management is the key to lowering costs, managing inventory, and improving productivity.
But how can materials management work in the HVAC industry, especially when it comes to the fabrication of HVAC ductwork? To be efficient, supply chain and materials management depends on uniformity and predictability.
Imagine trying to create an efficient management and supply program if every door and window in a construction project was a different size and shape. It would seem an impossible task!
Fabricators of HVAC ductwork and construction project managers installing HVAC systems face this challenge every day. By its nature, duct runs are custom creations and must be fabricated to exacting specifications that not only fit the construction underway, but also avoid conflict with other trades  during installation, including electrical and plumbing.
For decades, while many elements of construction have been optimized, the entire HVAC duct chain, from estimating and purchasing through procurement and delivery has lagged behind what seemed a series of insurmountable obstacles.
Until today.
Systematic Ductwork Materials Management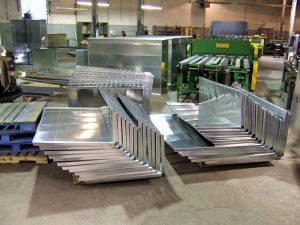 While fabricating HVAC duct does present unique challenges, at The Cincinnatus Group we've pioneered the art of advanced materials management in the field of HVAC Duct acquisition for commercial projects.
What Markets do we serve?
Duct Fabricators – by supplying Contracted Duct Takeoff Services, CAD & BIM Services, and delivering actual fabricator cost databases, cutting-edge technology, and time-tested take off workflows.
Sheet Metal Contractors – by delivering everything from traditional shop drawings to 3D BIM Models, with schedules planned and sequenced for the highest level of productivity.
Owners & Developers  – receive cutting edge sourcing and program management, along with integrated freight & delivery and optimized program billing.
HVAC Wholesalers  – take advantage of our white labeled services, delivering to their customers all the power of The Cincinnatus Group under their own brand.
The Cincinnatus Group has served the HVAC Industry for over 15 years. Our expertise is backed up by a wide range of experience, enabling us to deliver services and insightful reviews and recommendations that few others can match.
To learn more, call The Cincinnatus Group at 878-295-8009, or visit our Contact Us page today.
The Cincinnatus Group puts our values first. Our strong work ethic, accountability, and attention to detail set us apart from other HVAC ductwork designers, and our unique expertise and proprietary ductwork estimating systems make us unique among our competitors.
Quality, Delivery, and Price
For each market and with each service, The Cincinnatus Group strives to remain on the cutting edge of quality, price, and delivery. This is true not only of the services we deliver to you, but in how we help position your business to deliver on the same promises to its customers.
By working with the Cincinnatus Group, you take the high ground, adding to your reputation by increasing reliability, quality, and price, while at the same time improving your own profit margin.
No matter where your business fits in the production and supply chain for HVAC ductwork, from estimating and fabrication to takeoff and design, as well as onsite delivery of duct orders, The Cincinnatus Group offers specific services that will save time, save money, reduce error, improve delivery speed and reliability, and make you the preferred choice of the customers, clients, and partners you most want to serve.
Called to Solve Where Others Struggle
At The Cincinnatus Group, we like to say that we are "called to solve, where others struggle." Our fabrication partners gain access to our unique experience and expertise, proprietary ductwork material systems, and our construction technology integration experts.
Our assets help you navigate the ever-changing markets of the 21st century. To learn more, call The Cincinnatus Group at 878-295-8009, or visit our Contact Us page today.