From Traditional Shop Drawings to 3D BIM Models
Ductwork Modeling by Dedicated In-house Teams
The Cincinnatus Group works with HVAC Duct Fabricators to boost ductwork product quality and precision, optimize workflow, and help our fabricating partners significantly improve their bottom line.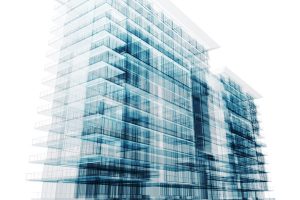 We do this is by offering services that take you from traditional shop drawings to 3D Building Information Models (BIM) using our own dedicated, in-house teams.  We work with you to reduce errors, deliver precision estimates, eliminate double data entry, and outperform your competition in ways that help build your reputation and bring in more jobs.
How can The Cincinnatus Group help you stand out from the typical HVAC Duct supplier?
We Develop installation models so precise, they minimize field alterations.
Eliminate unnecessary parts and change orders.
Detail to installers what goes where, along with any special considerations.
Create a visual for the architects, engineers, and owners to easily resolve conflicts through coordination meetings.
By partnering with The Cincinnatus Group, your fabrication shop can offer these services under its own brand, winning more projects and improving your bottom line.
To learn how we can help your company take the next step, give us a call today at 878.295.8009 or visit our Contact Us page.
Shop Drawings
At The Cincinnatus Group, our process starts with your project's blueprints. We section out the work, detailing the fittings, the joints, and the gauges, accounting for every fitting and piece of duct.
Working in a virtual 3D environment, our CAD specialists number and develop a schedule of each piece of duct in the context of the entire assembly and the construction project as a whole. We work to find possible collisions and minimize design mistakes, ensuring precision fits that also account for connections and supports.
The 3D views we develop show  all duct elements, including numbers and tags used to label length and diameter.
Our software results deliver superior detailing and reporting along with a clear visualization of how the final ductwork will be installed. This ensures HVAC implementation is correct, down to the finest details of the design.
3D BIM Modeling
What is 3D BIM Modeling? Today, cost savings can be realized for an entire project by using advanced software modeling instead of simple 2-dimensional images. With the building's structure duplicated in a computer environment, ductwork can not only be precision fitted throughout the space, we can also account for possible collisions and interference with the work of other trades, like plumbing and electrical.
Building Information Modeling is highly precise, and it allows the entire construction team, from owners and architects to project managers and installers, to understand project details, progress, and expense. Best of all, it saves time and money over traditional methods that often resulted in delays. On-site conflict resolutions and manual adjustments to delivered duct and fittings are a recipe for schedule delays and running over budget.
Of course, the key to 3D BIM Modeling is not the software, it's the people crafting the models. At The Cincinnatus Group, our value lies in the experience of our team, seasoned experts who've spent thousands of hours developing detailed visual animations designed to integrate with and inform project planning.
The end result is not only cost savings, but predictable expense and scheduling that delivers a "no surprises" experience everyone can count on.
White Label Our Services as Your Own
At The Cincinnatus Group, our goal is to advance the art of materials management, assisting our clients in growing their businesses, improving profitability, and building their reputations as the best choice in their markets.
One way we do this is through white labeling out services. Now you can offer CAD and BIM services to your clients.  Offer BIM and coordination drawing services to project owners and developers under your own brand. With The Cincinnatus Group behind you, you can offer a program that creates significant efficiency during ductwork installation. That results in lower labor costs and improved quality of the final result.
To learn how we can help your company take the next step, give us a call today at 878.295.8009 or visit our Contact Us page.
Why Choose The Cincinnatus Group?
The Cincinnatus Group has served the HVAC Industry for over 17 years. Our expertise is backed up by a wide range of experience, enabling us to deliver services and insightful reviews and recommendations that few others can match.
Our strong work ethic, accountability, and attention to detail set us apart from other HVAC ductwork designers, and our unique expertise and proprietary ductwork estimating systems make us unique among our competitors.
At The Cincinnatus Group, we like to say that we are "called to solve, where others struggle." Our fabrication partners gain access to our unique experience and expertise, proprietary ductwork material systems, and our construction technology integration experts.
Our assets help you navigate the ever-changing markets of the 21st century. To learn more, call The Cincinnatus Group at 878-295-8009, or visit our Contact Us page today.