PCD Duct (Polyvinyl Coated Ductwork) 
PCD Duct
Polyvinyl Coated Duct is often the best choice for underground duct systems and for many fume exhaust systems.
PCD duct is a rugged, durable alternative to standard HVAC ductwork and is especially suited to underground applications.
PCD ductwork eliminates the need for concrete and props, saving considerable cost.
PCD combines the strength of steel and the chemical inertness of plastic.   
Lightweight, weather resistant, and corrosion resistant, PCD duct is strong enough to walk on and will not collapse under concrete.
Easy to handle and maneuver on site, a single man can carry a ten foot length of 20" diameter duct.
PCD Underground and Fume Exhaust Fittings
From couplings and reducers to bullhead tees, elbows, shoe and lateral taps, turning vanes, and register saddles and boots, ZEN has a wide range of exhaust fittings to meet any requirements your project demands.  Please Contact The Cincinnatus Group today to learn more.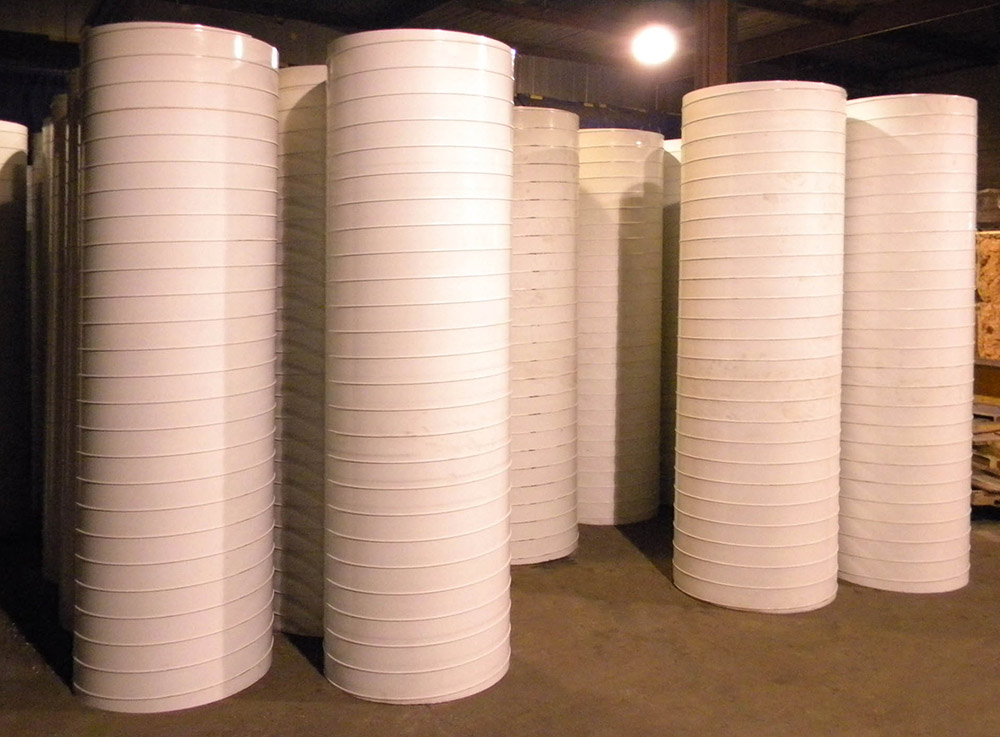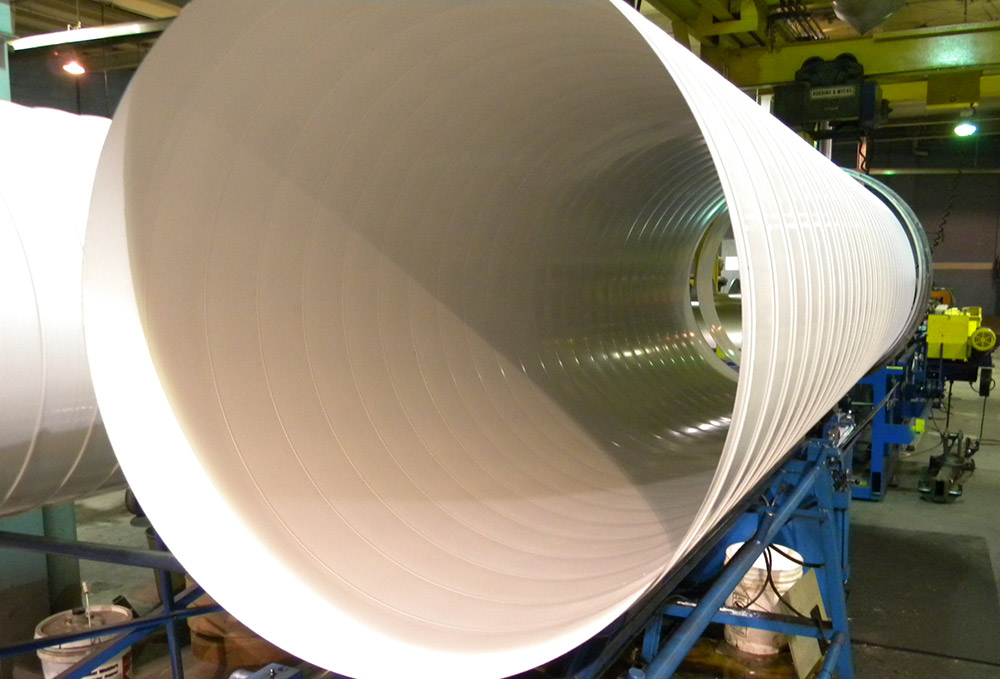 Benefits of PCD Ductwork
PCD Duct Saves on Labor
PCD Duct Saves on Concrete
PCD Duct Saves on Time
PCD Duct Saves on Space 
Remarkably durable, Polyvinyl Coated Ductwork requires no protection in application from sand, concrete, or plaster.  It is inert to reactions with minerals and salts that can be found in many backfilling materials.  PCD has passed thousands of hours of accelerated salt spray, humidity testing, and water immersion, all with no loss of corrosion resistance or adhesion.
To learn more, please Contact TCG today. 
Our Value to You
The Cincinnatus Group has the experience to simplify and streamline the duct process.
Our expertise and experience:
Saves you money and increases profits.
Delivers the materials you need when you need them.
Meets your budget and your schedule.
Exceptional customer service
By partnering with The Cincinnatus Group, your organization can achieve higher profits, minimize liability, and finally achieve a reliable ROI.
Call Today at 878.295.8009 or visit our Contact Us page.
Ductwork Products that are fast, affordable, and easy to install. Give us a Call Today at 877.600.0221 or select the Contact Us button at right to get in touch.